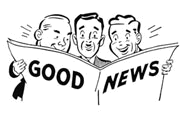 August 2012
London Telegraph – Sunday Travel
By Sarah Shuckburgh
US holidays: Joshua Tree's desert song
A best-selling album was named after the weird yuccas of Joshua Tree National Park, but there's more to this wilderness than its strange flora.
http://www.telegraph.co.uk/travel/destinations/northamerica/usa/9483332/US-holidays-Joshua-Trees-desert-song.html

March 2012
Los Angeles Times
By Christopher Reynolds, Los Angeles Time Staff Writer
Southern California Close-Ups: Joshua Tree National Park and Desert Hot Springs
Joshua Tree and environs offer camping, hiking, unusual sites (the famed Integratron), hotels, restaurants, watering holes and spas, where you can take a well-deserved soak.
http://www.latimes.com/travel/la-tr-socalcloseups-20120325,0,1066939.story

July/August 2010
Coastal Living
Editor: Justine Amodeo
AT THE WEST ENTRANCE TO JOSHUA TREE NATIONAL PARK, a practically unmarked dirt road leads adventurous travelers past an old metal box spring, rusted cans holding willowy desert blooms, eclectic street signs, and other handmade artifacts and found art that spot the landscape at Spin and Margie's Desert Hide-a-Way. This unique hacienda-style inn, part cactus garden, part art gallery, part flashback to the '50s, is the handiwork of innkeepers Mindy Kaufman and Drew Reese, who filled in the empty spaces with cozy cabins decked out with Wild West ephemera, down quilts, soft towels, flat screen TVs, music CDs and videos, and well-equipped kitchens. The perfect landing point after a day of hiking through the boulders of the park, we stayed in the newly renovated Cactus Wren, a modern stand-alone cabin with a very large and private patio with outside sitting tables and chairs. This kitchenless accommodation for two is the perfect spot to cozy up and watch the night sky.

May 2010
See Spin and Margie's Desert Hideaway on Ovation TV
Scenic Route: Art of the Desert
Travel and design writer David Keeps hosts as he delves into America's nooks and crannies to find the oft-overlooked wonders that lie far away from our busy freeways and out on the open road. The Mojave desert is otherworldly and inspirational. Artists are flocking to the Mojave town of Joshua Tree, home to the eponymous rarity, and renovating shacks into studios. As we delve further into the desert, we'll find caves nestled within the Joshua trees that portray some of the earliest pictographs from America's native civilizations.
http://www.ovationtv.com/programs/852-scenic-route

Best of Backroads
Motorcycle TourMagazine
January 2010
"First Place – We're Outta Here 2009 Award"
"Although far away from the Backroads region this place easily took and hearts and first place in the Best of Backroads We're Outta Here 2009. Spin & Margie's Desert Hideaway is just that. Found in Joshua Tree National Park in the California Desert. Spin & Margie's was as wonderful as it comes and we would be hard pressed to be in this wonderful part of the United States and not make our reservations here…At night the stars totally dominated the sky and, except for the Sahara, we have never seen so many. The rooms were wonderful and the various games they had spread around the property made the stay even more fun, as did the fire pit."

The Wall Street Journal Review
– Jennifer Levitz 2009
Off the Beaten Track: Joshua Tree, Calif.
Where to Stay: Skip the chain hotels and head to one of the several quirky bed-and-breakfast inn and hotels near park entrances. In Joshua Tree, Spin and Margie's Desert Hide-a-way has beautiful hacienda suites with kitchens and private courtyards starting at $135 per night.

Cottage Living, December 2006
– David Hanson
Find Your Place In The Sun
"Spin and Margie's offers idyllic,hacienda-style lodging minutes from Joshua Tree National Park…these four hacienda suites brighten up the desert. A courtyard fire pit, portable gas grills, full kitchens, and private patios make you feel at home."

Go World Travel Magazine, November 2006
– Bonnie Smetts
Artful Lodgings around Joshua Tree National Park
"Spin and Margie's Desert Hide-a-Way…at the park's west entrance, is one of the most unique of these inns. The grounds around the inn were part botanical garden, part artist's playground. Chaise lounges were tucked here and there beneath trees and behind cacti…Innkeepers Mindy Kaufman and Drew Reese had painstakingly transformed every inch of the inn into a colorful oasis, with down quilts, fluffy towels, music CDs and videos. The well-equipped kitchen had a cook top and small refrigerator, pots, pans, and plates — plus a mini pantry with all the necessities ."

Los Angeles Magazine, May 2006
Scale the Mojave
"At Spin and Margie's Desert Hide-a-way you can find easy going ranch-style rooms on grounds exquisitely landscaped with succulents and accented with antiques and offbeat sculpture."

The New York Times, April 2006
Art Blooms in the Desert
Spin and Margie's Desert Hide-a-way…A hacienda-style inn with four suites that come tricked out with quirky Wild West ephemera, bright Mexican textiles,beaded curtains and lots of spots to laze among the cactuses…"

The Malibu Times, July 22, 2004
– Pam Price
High Style in the High Desert
"One of the more original places to stay in these parts is Spin and Margie's Desert Hide-a-way, where four haciendas, all enclosed by a courtyard, offer as many amenities as a Ritz Carlton. You might say it's the Ritz (high desert style) without the glitz."

Los Angeles Times, April 13, 2003
A quick study of Joshua Tree's wild side
"We had heard good things about Spin and Margie's Desert Hide-a-way. Funky, someone said. Eclectic, someone else said. It is both, with a little Santa Fe,.a little Morocco, a little Mexico and a slice of '50s memorabilia to round things out."

The Malibu Times – November 22, 2001
"Spin and Margie's Desert Hide-a-way is the perfect desert oasis with a unique blend of southwestern decor with a splash of '50s modern stylish fun."